Cerebra is an incredible charity that improves the lives of children with brain-related conditions, and their families, through research, education and support, and I was delighted to be invited to speak at their annual conference  in London last week. The conference was titled 'Problem solving': accessing decent services and support for children with complex needs and their families" and I was there to give the experience of the parent.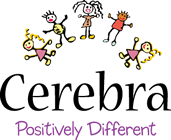 I told our story and highlighted the areas where we had been let down. The message of my story was that all too often children with special needs, including ADHD, are set up to fail, with support only being offered as a way of picking up the pieces when it all goes wrong. My plea was that children should be supported to succeed, in society, education and life. My presentation got a really good response, and I hope it enlightened a few professionals about what life is really like caring for a child with complex needs!
I was very interested in all the other speakers at the conference, but obviously some of them were more relevant to me as the parent of a young man with ADHD, and an ADHD parent coach, than others. Over the next few weeks, I'll highlight some of the key points from the conference. The full video footage will be available shortly.
Professor Richard Hastings carries out research into various topics around learning disabilities and autism, and he spoke about the experience of carers and parents in accessing support for dealing with challenging behaviours. His research encompasses several studies into this area, and I was amazed by how similar my own story was to the results he presented from dozens of families. He identified five key themes that cropped up in all the research:
Love. The overriding message from all the families was that however challenging their child's behaviour, they love them and want the best for them
I can wholeheartedly endorse this finding! My son Daniel has put me through some very tough times over the years, and I've had cuts and bruises many a time because of his aggressive behaviour, but I have never once stopped loving him or wanting the best for him. (OK I did once offer to swap him for a toaster in Argos, but that was under extreme duress!)
Altered identity. Many of the parents talked about how they had lost their own identity and were simply "X's mum", or that their identity had changed because of their child's needs – perhaps because of changed employment or financial status. Other people reported that their child's needs had meant fewer trips out of the house, resulting in parents losing their social identity and becoming isolated.
Again I can empathise with this. When you're the parent of a child with ADHD your life changes completely. I have given up jobs and relationships, changed my career and lost friends because of Daniel's behaviour. On the other hand, it's also led me to where I am now – passionate about helping other parents of children with ADHD – so I guess it's helped me find a new identity as well.
Crisis management intervention. Support is often only available to avert or manage a crisis, rather than to support a child on a regular basis.
Yes, yes, yes … this is exactly the message I spoke of in the introduction to this post! I have fought and fought to get Daniel support at school, in particular, and it's only really been forthcoming when things have hit rock bottom. It really shouldn't be that way, and I sincerely hope this conference will have an impact on service providers ensuring it doesn't.
All support services to understand challenging behaviour – not just those supporting the behaviour.
This is not something that has affected me directly, as we have had little support other than from CAMHS. However, it makes sense that when a child with complex needs is seeing specialists from several disciplines, e.g. speech and language therapists, physiotherapists etc., a consistent positive behaviour approach should be taken throughout – and it's rather shocking that that doesn't seem to be the case at present. It was also apparent that support doesn't always meet the needs of the child – that children are offered an off-the-shelf solution rather than a bespoke package of support – which again is clearly wrong.
Little information available about transition or adult services, and concerns about the quality of life for children with complex needs in the future.
This final point is one that is particularly relevant to me right now. Daniel is nearly 17 now and has just been discharged from CAMHS, albeit with a 12-month safety net, because he no longer wants to take medication so CAMHS have nothing else to offer him (proof that there is no behavioural therapy/cognitive therapy/family support etc on offer!). Essentially, what this means is that if he begins to struggle once he's past his 18th birthday we will not be able to seek an emergency CAMHS appointment but will have to go to our GP and ask for a referral to an adult mental health service of which we know nothing (and have heard fairly negative things about). Fingers crossed we won't find ourselves in that situation, but given the rollercoaster "peaks and troughs" nature of parenting a child with ADHD, I do feel like we are on the precipice right now and the next trough is only a crisis away … and the lack of information we've been given about what support Daniel will be offered once he's past that 12 month threshold is an additional worry.
What is your experience of accessing services and support for your child? I'd love to hear your stories, and see if they follow the same themes that Professor Hastings identified. Do leave a comment below!