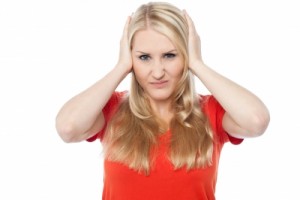 You're tired, you're exhausted and it feels like you don't have enough energy to go through the day. You're emotionally drained and think you've done everything you can, but it's still not enough! You're beginning to question and doubt yourself and your confidence is fading away fast…
As the parent of a child with ADHD, the daily challenges you face are definitely not ordinary. Life can be so frustrating at times that you sometimes cannot help but blame yourself.  And negative criticism from other people – especially relatives – makes you feel even worse.
If you are the parent of an ADHD kid and you can relate to the statements above, this article is for you!  I want you to know that yes, it's true, you are not good enough….
Because you are More Than Good Enough!
You keep on trying each and every day to manage your child's behaviour and despite all your frustrations and hang ups you never give up and you will never give up because you know that you can't. The fact that you are reading this article means you are trying to find answers to your questions.
Seek support!
You are also looking for reassurance and support and for someone not to criticize you but to tell you that everything is going to be alright.
You don't have to walk your journey alone because there are so many groups out there full of people who are willing and able to assist and support you. You can join a local ADHD group or join a Facebook group and meet other parents who are experiencing the same struggle. By doing this, you will be able to unload your own burden and support and empower each other in the process.
Stop the Blame Game
If you are still asking questions and blaming yourself for your child's condition, please STOP!! It's not your fault. It's not anybody's fault. Stop criticizing yourself and reclaim the self-esteem and confidence that you've lost along the way.
Parents of children with ADHD are the best parents because taking care of kids with disabilities and special needs requires extraordinary strength and unconditional love. Kids with special needs need special parents – and you are one of them! You are a great parent – so never forget that 

Images courtesy of stockimages at FreeDigitalPhotos.net