Raising a child with ADHD is not an easy task. There's no such thing as the perfect way to do it and there will be days that will feel really frustrating.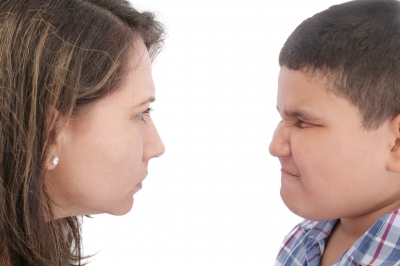 Yet there are things you can do to make life easier. One effective strategy is to make and follow a detailed, structured routine. Kids with ADHD often thrive on routines because they like to know what's happening when; spontaneity can be frightening. When you're putting together your routine, here are some aspects to think about that will make it more effective.
Set achievable goals
As the parent of a child with ADHD, you need to make sure that any goals you set for you and your kids are realistic. Don't create goals that are too large either – break them down into small, specific tasks. For instance, instead of saying that he needs to clean his room and setting aside an hour for that task, break it down into manageable chunks – make the bed, put all toys in the box, clear the floor etc. – and make sure you include breaks and add fun activities in between.
Include an outdoor activity in your schedule
This is very important because ADHD kids are very active and playing outside is very good for them, both mentally and physically. Include time in the garden, a trip to the park, whatever it is that your kids enjoy most.
Write down your schedule
Kids with ADHD are often very visual – and very forgetful! Having the daily routine written down on a poster on the wall/fridge/noticeboard will make it easier for them to remember all the activities you have included in the day.
Reward system is a must
Rewarding good behaviour is always better than punishment when it comes to disciplining your child and managing their behaviour. Get into the habit of rewarding them for achievements, however small; simple rewards such as tokens they can exchange for treats are always appreciated!
Have a go at creating a schedule for your family and see how your ADHD child responds to it. I'd love to know what you've found works for you – please do leave a comment!
Image courtesy of stockimages at FreeDigitalPhotos.net