When my book first came out back in March 2013 I was invited onto a couple of local radio stations to do an interview. It wasn't me they were really interested in though – it was the star of the book, the "boy from hell" himself …. my son Daniel!
Daniel proved himself to be a real star of the airwaves. His quirky personality really comes across well in the interviews, and he's quite revealing about what living with ADHD is like, too.
Enjoy the interviews 🙂
BBC Oxford
Jack FM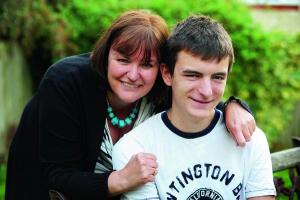 And while we're on the subject of media coverage, Daniel and I were both featured in the Oxford Mail in October …. the article isn't entirely accurate (they spell my name wrong, for a start!) but it's another interesting look at ADHD – and the photo is quite cute too! You can read the article here.